YOUR CARE OF APPLIANCES
EATING WITH BRACES
It can be difficult at first, you will have to eat from a limited chosen foods. Try to stick to foods that are fluffy, soft, and can be chewed easily. Some of the commonly suggested foods are cooked vegetables, pancakes, bananas, oatmeal, soups, mashed potatoes, mac and cheese, and soft ice cream.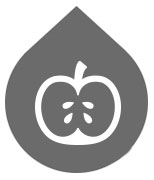 FOODS TO AVOID
Hard: carrots, apples, raw vegetables.
Sticky: gum, toffee, peanut butter, caramel, tootsie rolls.
Tough: steak, ribs, bagels, corn on the cob.
Crunchy: popcorn, hard tacos, chips.
Some of these problem foods can be consumed in different ways. You can slice hard vegetables, fruits, and sandwiches into smaller pieces. You can also cook your vegetables to make them softer. Make sure to consult your doctor in case of any confusion.
GENERAL SORENESS
After, putting on your braces for the first time, your mouth will feel sensitive and a little sore. To minimize this soreness, you can rinse see your mouth with salty water. An over-the-counter analgesic might also help. If your braces are poking or rubbing your mouth, apply dental wax on the problematic areas. Dental wax is easily available at your local drugstore.
LOOSE WIRE, BRACKET OR BAND
Something will go lose eventually. It may be a bracket or a wire, it is inevitable and completely normal, so you don't need to worry.
If it is a flexible wire, you can bend it and push it back to its position by using tweezers. You can also use the back of a pen or a pencil eraser to push the out-of-place wire down. Get some dental wax from your local drugstore and place a small amount on the problematic spot. Visit our office to get the wire, bracket, or band repaired.
CARE OF APPLIANCES: BRUSHING
Brushing and flossing your teeth is essential for your dental health, with or without braces. It gets more important than ever after you get your braces. Regular brushing and flossing will make sure that your gums and teeth remain healthy.
EMERGENCIES
In case of an orthodontic emergency, if the patient is in pain after hours, please contact our office. You will be provided information regarding who to contact for further assistance.